The Cloud for You
Customize and update your site from anywhere. Our cloud panel makes managing your account and all of your sites super easy. From adding custom domains to installing SSL. Your site will be up and running in minutes if not sooner.
The only IDE that saves and syncs your code in the cloud
Keep developing on the go. 1MB's powerful code editor saves all of your coding sessions in the cloud, so that no matter where you are or what device you're on you'll be able to pick up right where you left off. All the same drafts and editor settings will be there waiting. Now that's what we call productivity.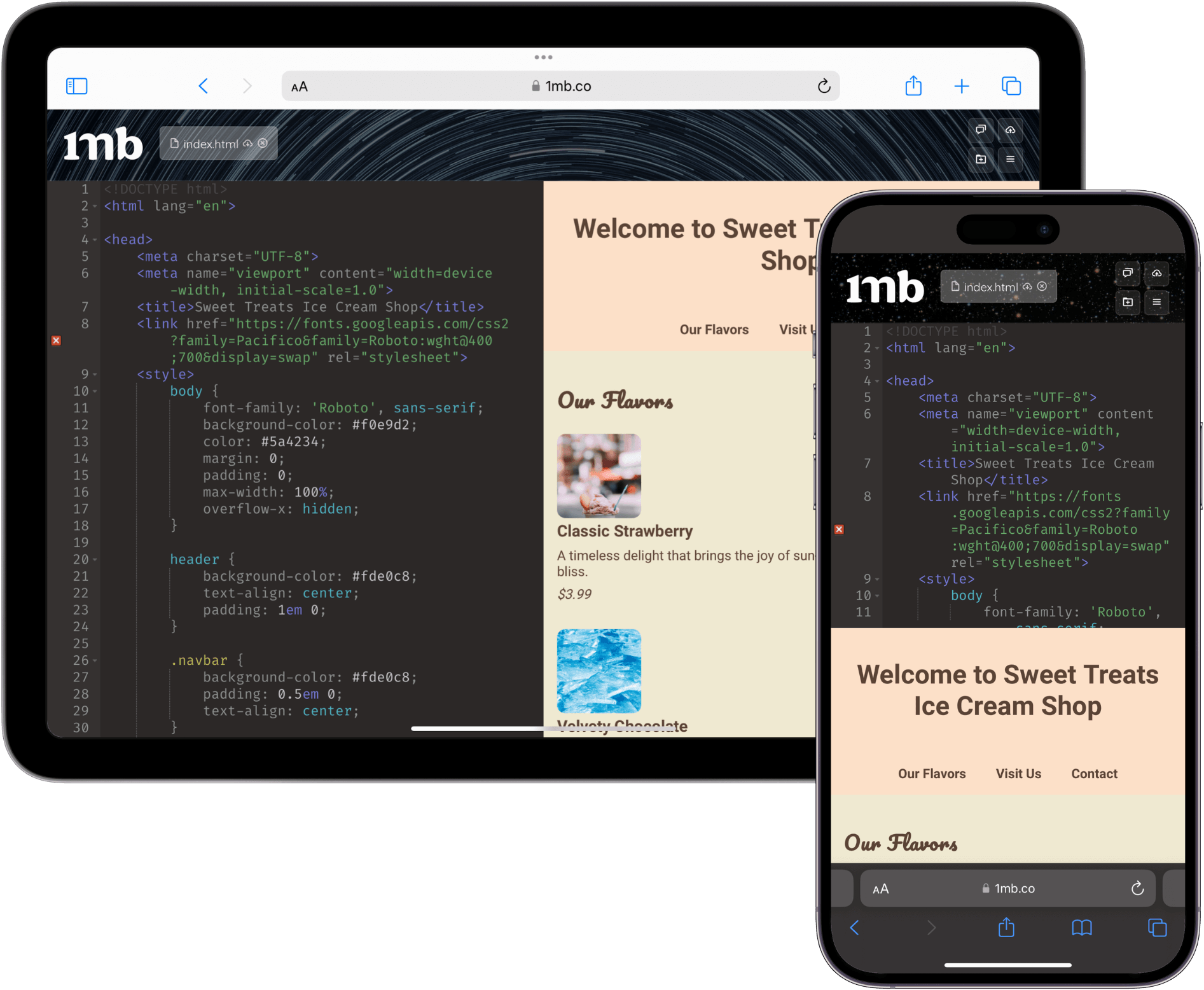 Become a Blogger
Create your blog. Make it beautiful. Make it yours. Your personal space to tell your story, share your photos, or record what you love about life.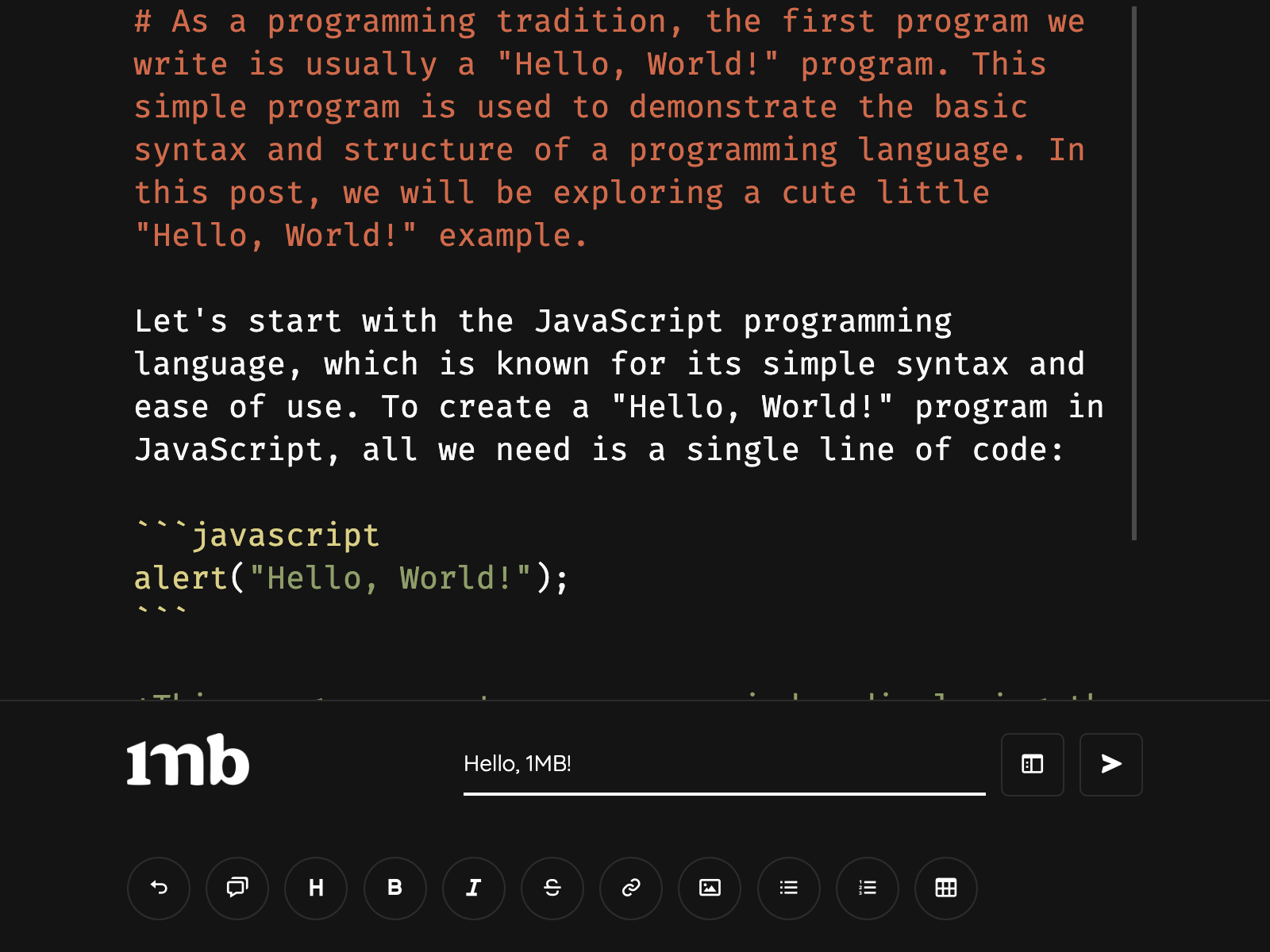 Custom Domains + SSL
Host your site on a custom domain name of your choice with just one click. Plus, we'll keep it secure with HTTPS out of the box at no additional cost.