The Easy Way to Host Your Website or Blog
Build a beautiful website or blog, right in your browser in just a few clicks.
Scroll Down or Click Here to Learn More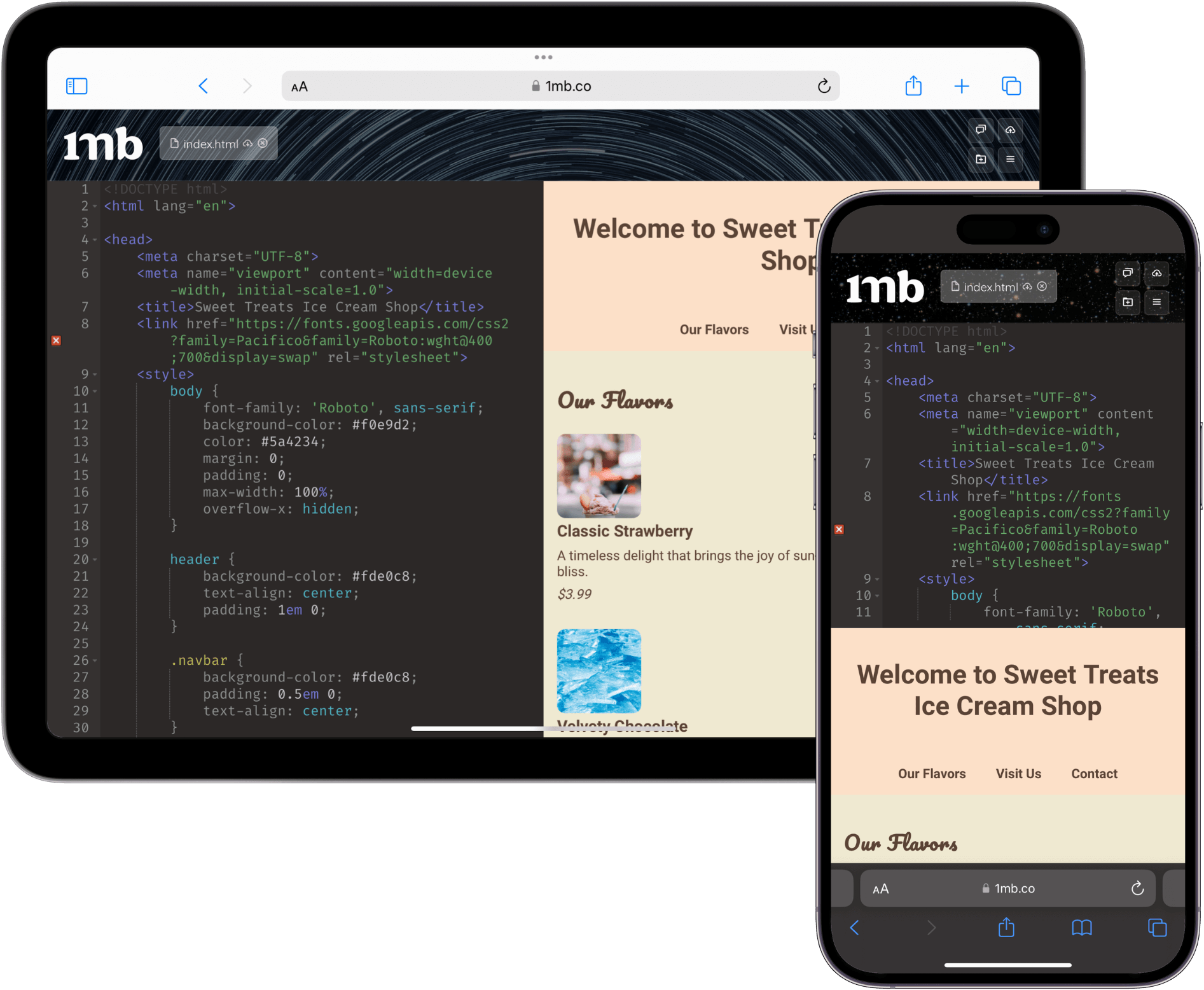 Code Without Limits
Unleash your productivity with 1MB's cloud-based code editor. Whether you're at home, in the office, or on the go, you can keep developing with seamless continuity. All your coding sessions are securely stored in the cloud, allowing you to effortlessly switch between devices and pick up right where you left off. No need to worry about losing progress or losing track of your work.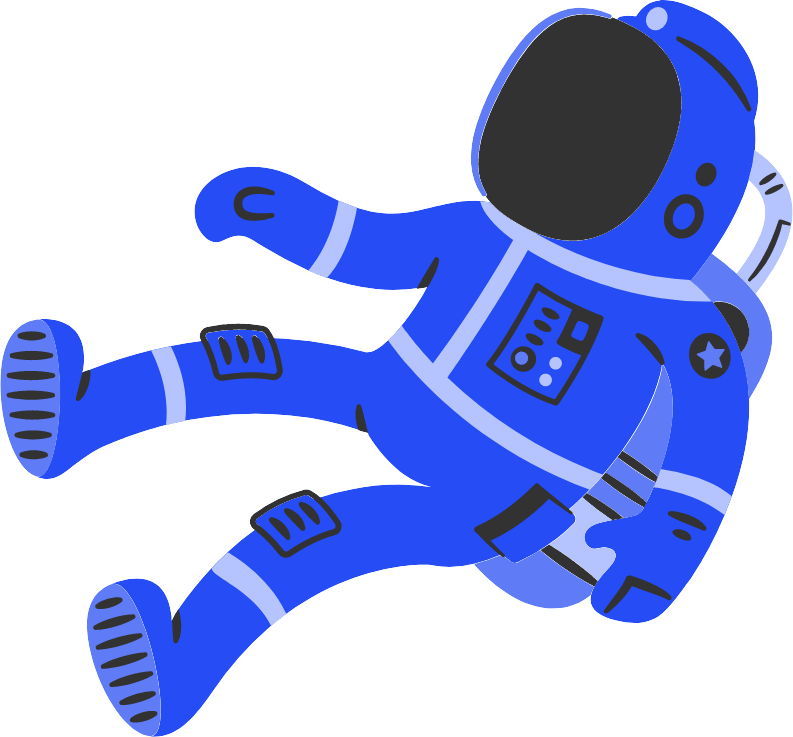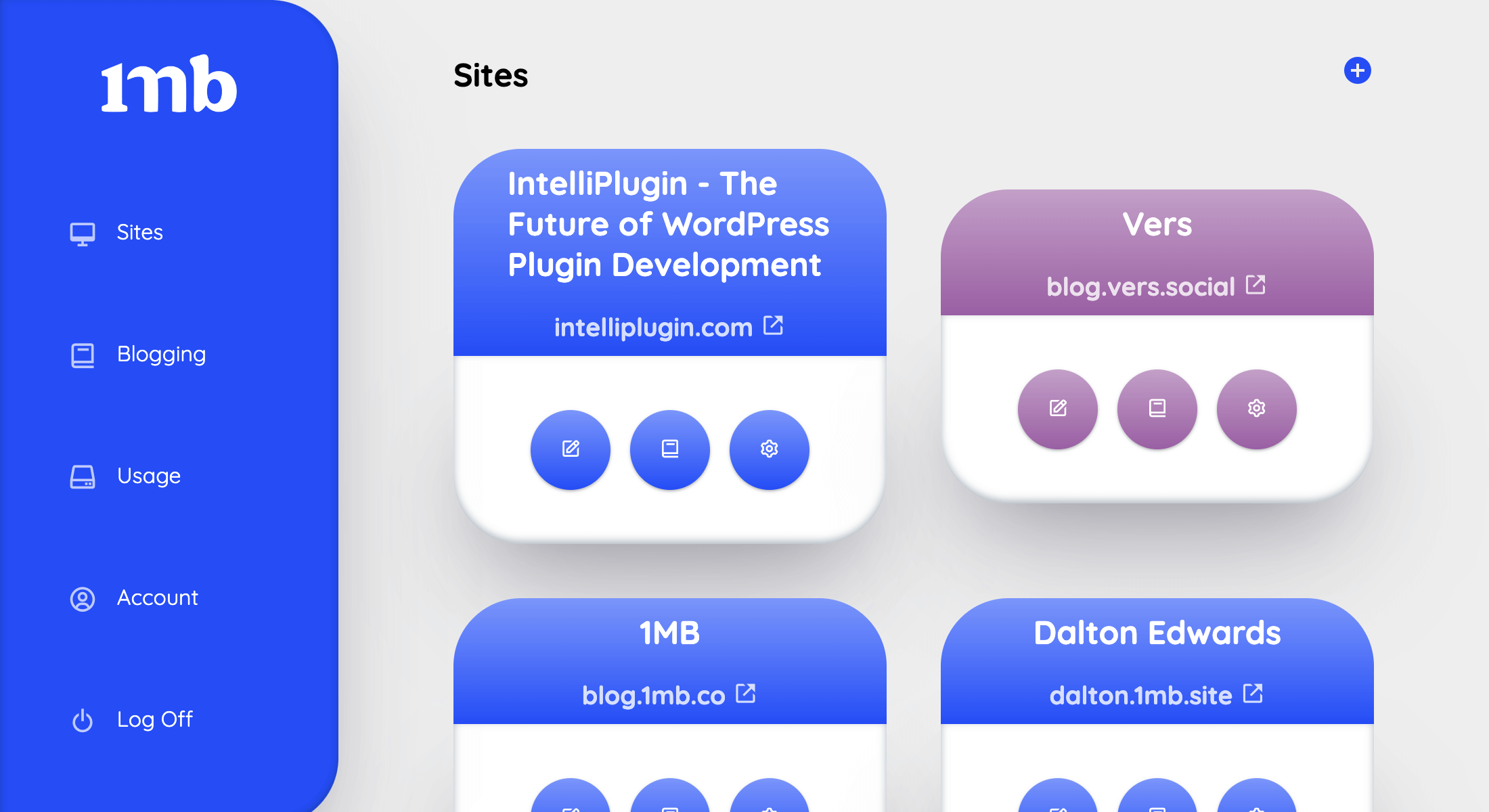 Hello, Webmaster!
Take control of your websites with 1MB's cloud panel; custom designed to give you fast, secure, and easy access to your websites. Manage your account and all of your websites from any device. Edit your websites, add custom domains, or install SSL with just a couple clicks.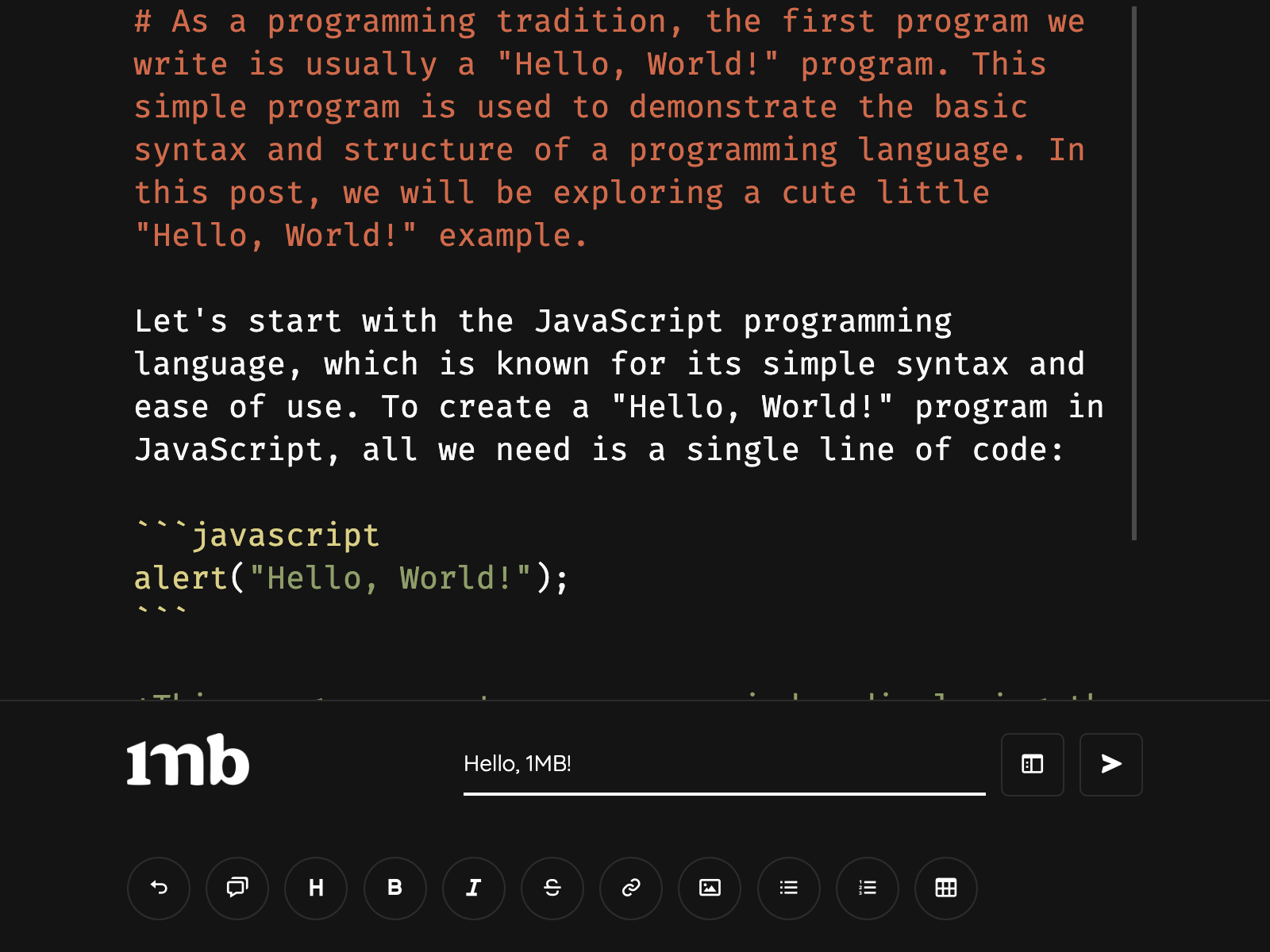 Unlock Your Blogging Potential
Establish a customized and aesthetically pleasing blog with the help of 1MB. Transform it into your personal haven where you can narrate your life stories, showcase your cherished moments, and express your love for life.
Say Hello to Emby
Emby is a cutting-edge AI-powered assistant that enables you to code and write with ease. Emby's natural language processing capabilities enable you to quickly translate your thoughts into written code and text. You can even use your voice for a completely hands-free experience.